This week, we're going to focus on four people and learn about the role fitness plays in their day-to-day lives:
Mark: A lifelong fitness enthusiast with a passion for dance.
Angie: A team sports lover who enjoys exercising with friends. 
Mike: A proud father of a baby boy who thrives in high-intensity, structured programs.
Scott: A competitive runner and active participant in CrossFit strength and conditioning classes.
I hope that you can learn, as I have, from their unique perspectives and experiences.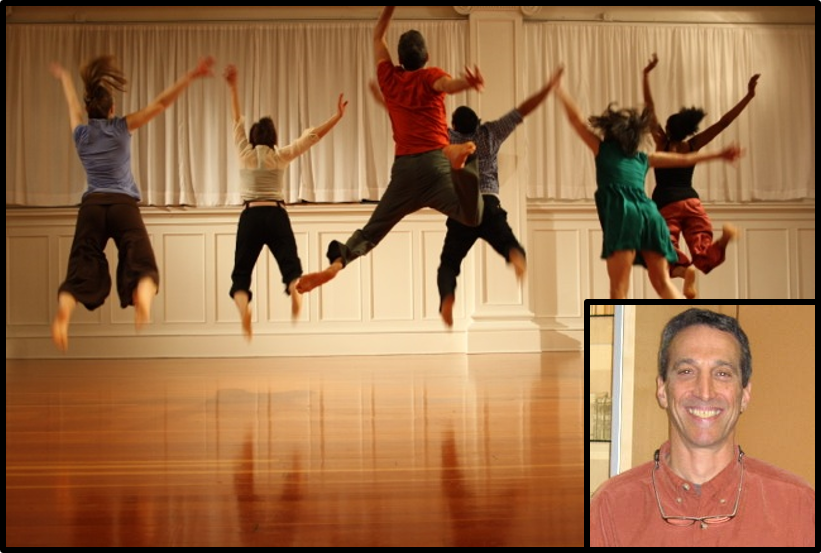 "I ran before there were running shoes." - Mark
Meet Mark: He is an executive coach in Portland, OR, and he's worked hard to stay fit for 65 years.
What is your philosophy on fitness?
Stay one step ahead of the curve of aging. Don't be rigid in your outlook. Always try new things. Moderation is important for me. I've never run a marathon or triathlon. I'm not competitive with other people. I want to enjoy myself and have fun. You should find a few things that work for you… that you enjoy and that energize you. That's when you'll develop a lifetime habit as opposed to someone telling you: "you should do this" or "you should do that." Make it fun. I don't do it to build muscles, but I'm probably pretty damn strong. I work with a lot of younger people and I can meet them energetically. Your physical body is attached to your physical presence and that's important to me.
How do you keep fit?
I lift weights… do yoga. I walk five miles a day at a good speed as part of my routine. I take two or three dance classes a week that are an hour and a half each. I do a lot of stretching.
I'd say that I'm a serious amateur modern dancer. I've been dancing since I was 25 years old, which started on a dare. It's been a creative outlet for me for many years.
I'm trying to be smarter about how I work out now. When I was younger, I would do some stupid stuff with weights and I hurt myself. These days I try to listen to my body much more and be smarter. The amazing thing is that when you're able to do that you can do things with less effort and more subtlety, and do them really well. My technique really matters.
What has been your greatest fitness challenge?
Dealing with injuries and my changing body has been my biggest challenge. I played competitive tennis when I was a kid. I ran before there were running shoes. I ran in Converse low tops until running shoes came out. In my mid-50s, my knees started screaming at me, and I had surgery on both my knees… I dealt with arthritis and did a ton of rehab. I used to move into my knees, and I had to learn how to take the pressure into other areas.
How do you stay motivated?
I am very self-motivated when it comes to exercise. I have never required a group for motivation. I'm motivated by the knowledge that it does good things for me to move my body. When I don't feel like going to the gym, I tell myself: "Don't overthink it. Just grab your gym bag and walk out the door." What I know is that keeping in motion and pushing myself physically energizes me and makes me feel better. So, I don't get too intellectual when my brain tells me to quit.
Who has inspired you?
When I was a kid, because I was short and scrawny, I always liked small athletes. One guy who really inspired me was Gary Player, the South African golfer. He was small and he was way ahead of the curve on exercise. He was eating really well, doing a lot of push-ups and sit-ups, working out… and he was very strong. He played at an incredibly high level for a long time and is still very fit.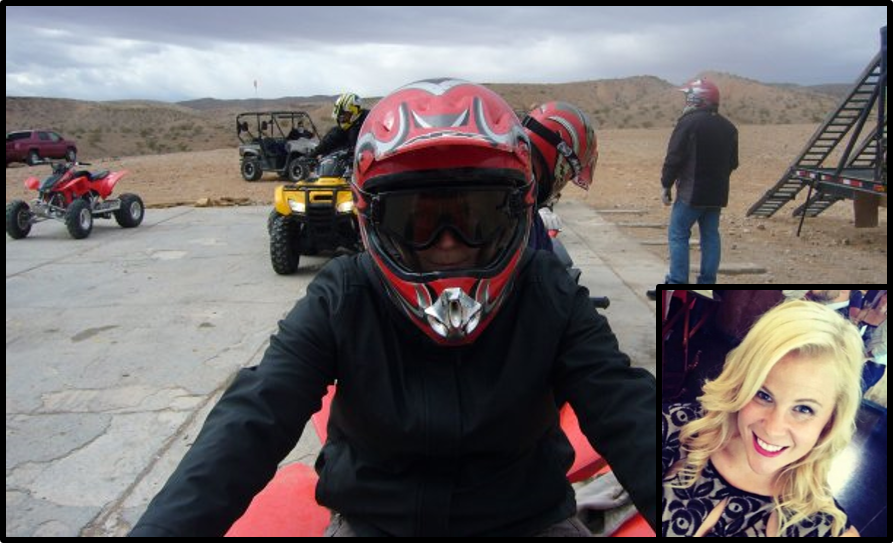 "It's a big motivator seeing moms and dads working out." – Angie
Meet Angie: She is a trade show marketing project manager in Seattle, WA, who loves to play any sport you can think of.
What is your philosophy on fitness?           
Keep moving. Keep going forward. My goal is to keep my body running as long as possible. I'm happiest when I'm exercising in the form of sports. I play soccer, flag football, and softball, go snowboarding… I want my body to be able to do that as long as possible. I love being active and ride a motorcycle… I really enjoy the outdoors.
How do you keep fit?       
I do sports fifty percent of nights. I'm on one or two soccer teams year-round – typically one outdoor and one indoor. I like to jog, and have helped friends train for marathons and half marathons. I used to do a boot camp called Fitness for Vitality. It demanded accountability, which made me work out better.
Ever since junior high, I would do something. It hasn't really changed. I've always played with trying different classes. If someone asks me to try a random class, I'm not gonna say no.
I love finding new things to do in Seattle. I just found a place that shows all the outside stairs with over 100 steps and I add them into my run.
What has been your greatest fitness challenge?
Travel is tough. I am away two to three months in total a year. I have a pretty set schedule. If I'm not exhausted by the end of the day, I'll try to fit in something in the gym or something in my hotel room. A friend of mine and I are planning to run together when we travel for work later this year. I know that's going to help me a lot.
How do you stay motivated?
I tell myself after a long day, "No, don't sit down. Go for a jog and then sit down." I can push myself by remembering how good it feels when I'm over it, and when I'm playing soccer and not super-winded and can't get my endurance.
Who has inspired you?                                       
All of my friends inspire me in different ways. Especially people with kids. That's exhausting in and of itself. It's a big motivator seeing moms and dads out there.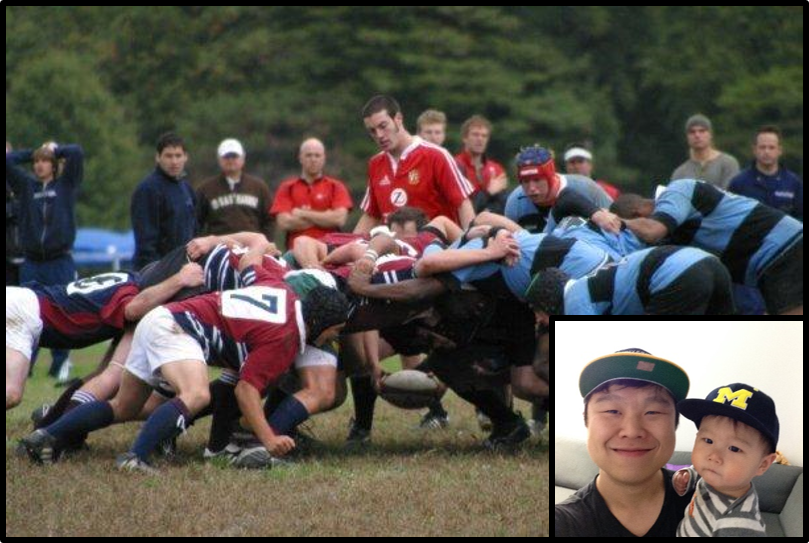 "I would take breaks during work in my office and whip out 25 push-ups really quick when it was quiet and I couldn't hear any footsteps." – Mike
Meet Mike: He is a hedge fund research analyst in New York, NY, with a one-year-old baby boy. He enjoys tackling structured exercise challenges.
What is your philosophy on fitness?           
Consistency is really important. Fitness – if you want it to be effective – should hurt. My goal is to maintain a certain level of health. I'm always trying to re-attain levels of peak fitness I had when I was much younger. Structure is really important to me. I like knowing exactly what I need to do each day to push myself.
How do you keep fit?       
Pre-baby, I would work out four to five times a week… post-baby, it's been two to three times. I used to do standard weightlifting and cardio in high school through college. After getting married and working full time, there wasn't as much time to go to the gym. I started trying some of the home fitness programs. I completed p90X and Insanity, and some of the other Beachbody programs because they are structured and help keep me in check to make sure I know what I have to do every day and make time for it.
What has been your greatest fitness challenge?
The number one challenge for me now that I have a one-year-old baby, is time. What works really well for me is doing structured programs and classes, which help motivate me and force me to make time.
How do you stay motivated?
I recently did a 30 day push-up challenge. It was pretty intense. On the first day you do 25 push-ups, and the number of push-ups goes up by 25 every day for one month… you get a couple days rest each week. I did 550 push-ups on my last day. I posted on Facebook every day on my progress to create some sense of accountability which is a motivating factor.
I would take breaks during work in my office and whip out 25 push-ups really quick when it was quiet and I couldn't hear any footsteps. It was always in the back of my mind that someone may catch me, but it never happened.
I started doing CrossFit two years ago. CrossFit helped me learn the value of working out in a social setting, which creates a competitive environment: seeing other people work hard motivates me to work harder.
Who has inspired you?
My wife and I are avid viewers of The Biggest Loser. I know it's just a TV show, but I always get reminded that regardless of where you're starting from, how out of shape you are, if you follow a structured plan you can get really healthy.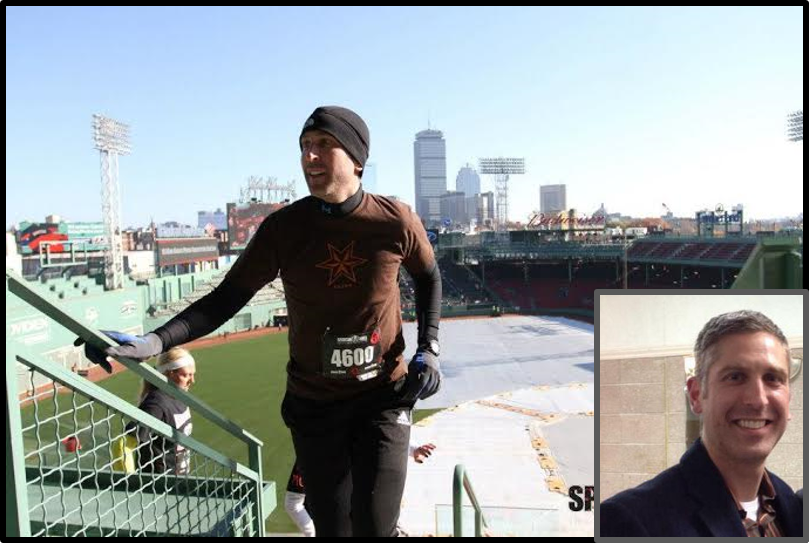 "I've been congratulated by people in CrossFit for coming in first – and even dead last." - Scott
Meet Scott: He is a software engineer in Boston, MA, who is committed to long distance running and CrossFit.
What is your philosophy on fitness?           
Have fun first. I enjoy the competitive side of fitness, and the health results are secondary. I like how I feel after working out, but I need some sort of competitive element in my fitness regime.
How do you keep fit?       
I was always into team sports in high school. I took up running after college to run races. For almost 10 years I never really trained with other people. My goal now is to be well-rounded. In the last year and a half, I've started going to CrossFit, and that made me appreciate working out with a group. It provides me competition... and you're also supporting each other and there's camaraderie that comes out of it.
I work out four to six days a week. There's an element of skill with CrossFit that you have to learn. Some of it is a lot more technique than fitness.
What has been your greatest fitness challenge?
Maintaining expectations for both races and CrossFit. Know yourself and your body and what you can do, and set goals that are realistic. I try to overcome some flexibility and mobility issues by stretching and paying attention to improving my mobility.
Just getting out the door to your workout. I put my classes and my workouts in my calendar. If I'm in the middle of a run or workout and I'm really not feeling it, I picture being in a race and how I would push through. In CrossFit, I cut it up into chunks and focus on the next few rounds, and don't worry about the 30 I have to do total.
How do you stay motivated?
Usually I plan my exercise schedule based on some sort of an event like a running race or obstacle race or with CrossFit mastering certain types of movements.
A lot of CrossFit workouts are like doing a long run. When I finish I feel so good about it and don't know how I did it.
I've been congratulated by people in CrossFit class for coming in first or second, and once, for coming in dead last. We had to hold a bar and I dropped it early so I had to go much longer than everyone else, and I was the last one to finish, but people supported me for sticking with it.
Who has inspired you?
My friends who share the same running interest inspire me. I can appreciate the physical endeavors of professional athletes both in team sports and long distance athletes, CrossFit athletes and triathletes. You know they're putting in some serious time to achieve their goals and their accomplishments.
***
We can all learn from Mark, Angie, Mike and Scott. Some themes emerge:
Developing momentum and motivating ourselves is necessary… and that motivation can come in many forms – internal and external.
Fitness – if we make it a priority – can be incorporated into all of our lives… even for the busiest of us.
Evolve. What worked years ago may not work well today. Our bodies change, our goals change, and our fitness activities will change as well.
Goals matter. Whether it's running a marathon, participating in regular team sports, performing a high-pressure dance routine, or doing over 500 push-ups in one day… Spelling out a clear goal for yourself is the best way to achieve it.
We'd love to hear from you. Which of our profiled individuals do you most relate to? Comment on our Facebook page at facebook.com/flytefitness or tweet us at @flytefitness.
Be Flyte Fit,      
Jeremy Greenberg
Co-Founder & CEO
Flyte Fitness